Fresh Kicks for Kids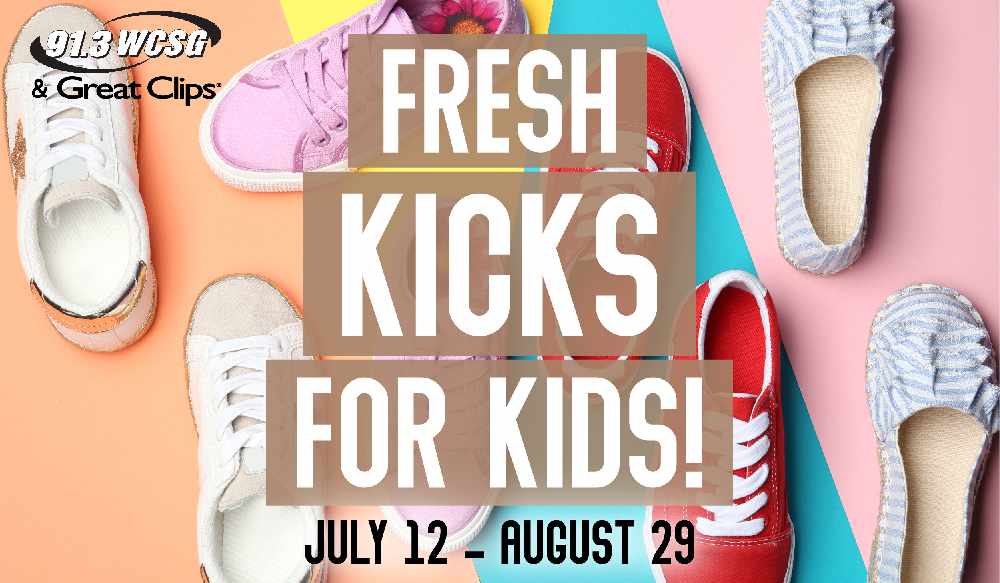 WCSG is collecting NEW shoes and boots for school-aged children (K-12) throughout West Michigan!
Drop them off at our WCSG Studios, partnering Great Clips locations, or at a WCSG City Stop for a chance to spin the prize wheel. Collected items will be distributed to local schools and social service agencies.
If you want to get involved from the comfort of your home, you can donate directly to the Fresh Kicks for Kids drive and the money will be used to purchase new shoes and boots. Click here to donate to the drive
If your organization is interested in receiving these items, Apply Here!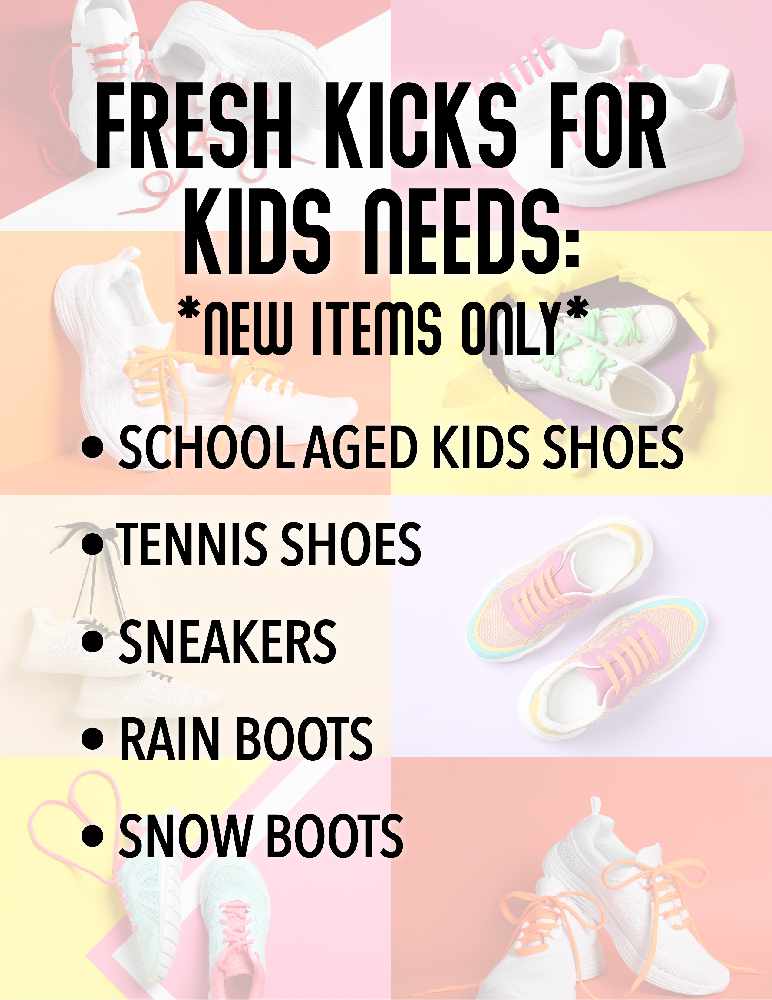 Partnering Great Clips Locations:
Allendale Crossings
Beacon Square
Breton & 44th
Bridgewater Square
Bucktown Shopping Center
CareLinc Center
Chamber Corners
Cottonwood Plaza
Forest Hills Center
Gaines
Gaslight Village
Gull Road Mall
Inline Center
Knapp Corner Shops
Leonard Fuller Plaza
Metro Health Village
Plainwell Ostego
Plaza 32
Rockford Ridge
Romance Village
Rose Park Plaza
South Washington center
Stadium Drive
Standale Meijer Outlet
Sternberg Crossing
Stone Ridge Plaza
Tanger Outlets
Villager
Waterford Center
Woodpointe Crossing
Yorktown Plaza
28 West Center
Family-Friendly Commercial-Free