Comfy Clothes for Teens (JULY 18-AUG 26)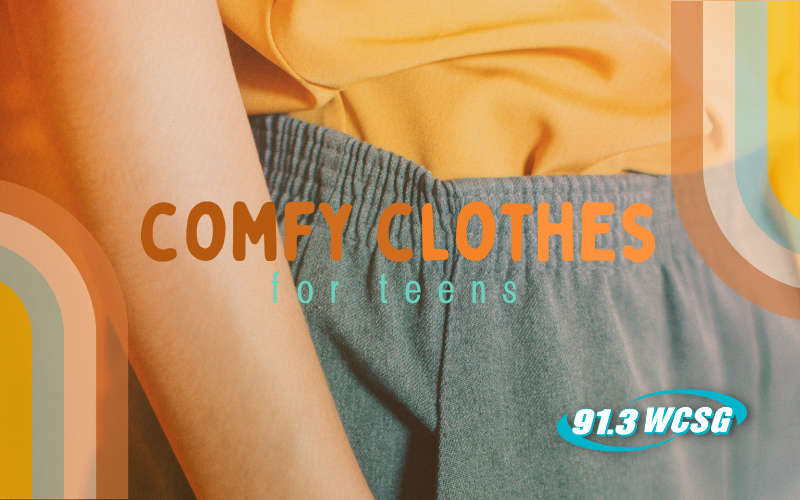 We know it's already hard enough to be a teen without also having to worry about clothing necessities. From July 18 to August 26, WCSG is partnering with Wedgwood Christian Services & similar organizations to help fill that need for many teens in our community.
We are collecting new underwear, pajamas, and comfy clothes for teens who need them most right now. Please help us show them in more ways than one, that they are seen, heard, and so very loved!

"...I have loved you with an everlasting love; therefore with lovingkindness I have drawn you..."
J E R E M I A H 31:3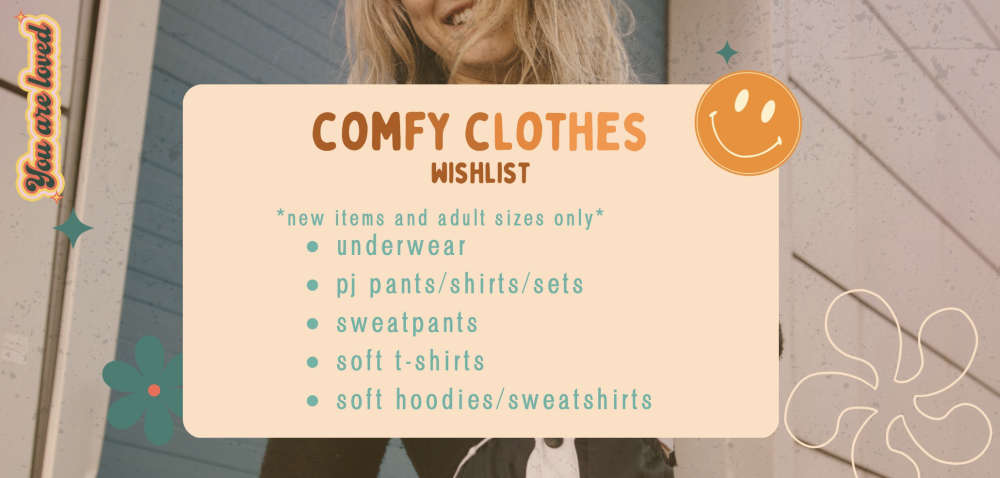 Donation drop-offs will be accepted at WCSG & participating Chik-fil-A locations.
Find a participating restaurant near you!
To get involved without leaving your home, check out our Amazon List for even more options of items to donate!
If your organization is interested in receiving these items, apply here!
If you would like to make a direct donation to Comfy Clothes for teens, visit here!
Family-Friendly Commercial-Free