The Glass Guru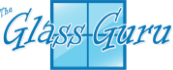 Phone Number: 616-236-6395
Address: 4245 44th St SE, STE 9, Kentwood, 49512
Website: https://www.theglassguru.com/grand-rapids-mi/
We are the neighborhood professionals you can rely on to be your one-stop solution and the best local source for glass repair and replacement glass, mirrors, tabletops, shelves, screens, and more.
Do you have foggy dual-pane windows with condensation or residue between the panes? Our proven moisture removal and prevention process can fix this problem at a fraction of the cost.
When window restoration isn't the best option, our full-service location offers the highest quality, name-brand replacement glass products at great prices. Our certified technicians also offer a number of niche specialty services that you won't find offered by most other glass shops.
Above all else, we pride ourselves on offering the best possible customer service in a timely manner. Whether you are a homeowner, business owner, or both, we can take care of all your glass, mirror, and screen needs.
Family-Friendly Commercial-Free